As the Russian invasion of Ukraine continues and law firms drop corporates and individuals sanctioned for their connections to the Kremlin, some firms are still representing Russian oligarchs—even those on U.S. sanctions lists.
According to court documents, Am Law 100 firm White & Case is one such firm.
In Lebedev v. Blavatnik and Vekselberg, currently in the New York Supreme Court, a White & Case lawyer is listed as counsel for Viktor Vekselberg, an associate of Vladimir Putin who has been the target of U.S. sanctions since 2018.
The founder of a Russian energy conglomerate, Vekselberg is reportedly worth $9.3 billion. Although he is forbidden from entering the United States, prior to the sanctions he donated money to the Lincoln Center and Carnegie Hall in New York, as well as the Tate museum in London, according to recent press reports.
Paul Carberry of White & Case is listed as counsel for Vekselberg.
While declining to comment on any specific matters, a spokesperson for White & Case said: "We are reviewing our Russian and Belarusian client representations and taking steps to exit some representations in accordance with applicable rules of professional responsibility. Our Moscow office is open and continues to operate. We are complying fully with all applicable sanctions, and we continue to closely monitor this rapidly evolving situation."
While in court documents Carberry lists White & Case as his firm, on his LinkedIn page he refers to himself as a "Retired Commercial Litigation Partner at White & Case."
Many law firms representing sanctioned Russian organizations have recently made public moves to drop their clients. Baker McKenzie, Sidley Austin and Venable are parting ways with major Russian clients amid heightened sanctions and a growing call for the West to take action over Russia's Ukraine invasion. Other firms with lawyers and staff still in Moscow face a dilemma over disclosing their responses to Russian aggression, for fear of reprisals.
Counsel of record for co-defendant Leonard Blavatnik in the New York case are Quinn Emanuel Urquhart & Sullivan's Richard I. Werder Jr., Stephen A. Broome, Ron Hagiz and Kimberly E. Carson, according to court filings, along with a New York-based litigation boutique called Flemming Zulack Williamson Zauderer.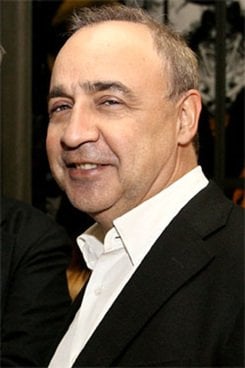 A spokesperson for Quinn Emanuel said in an emailed statement: "Quinn Emanuel is proud to have represented Len Blavatnik and Access since 2008. We continue to do so today. He is a citizen of the U.S. and the U.K. He has been a U.S. citizen for 40 years. He was born in Ukraine, emigrated with his family to the U.S. in 1978 when he was a 21-year-old student, and received his college degree and MBA in the U.S."
Blavatnik is not on any Western sanctions list.
Flemming Zulack lawyer Mark C. Zauderer is also listed as counsel for Blavatnik. His LinkedIn page lists him as a partner of the firm, but the firm's website, as listed on its LinkedIn page, could not be reached by time of publication. Zauderer's phone number, as listed in court filings, disconnected on the first ring on multiple occasions.
Opposing counsel for Leonid Lebedev is Steptoe & Johnson, Dewey Pegno & Kramarsky, and Pillsbury Winthrop Shaw Pittman. A Cypriot-Russian national, Lebedev is reportedly worth $750 million and is the former owner of oil and gas company Sintez. From 2002 to 2015 he was a member of Russia's Upper House of Parliament, and was the sole dissenter in the senate when Russia invaded Crimea in 2014. Lebedev is not on any Western sanctions list.
Spokespeople for Dewey Pegno, Pillsbury and Steptoe did not respond immediately to requests for comment.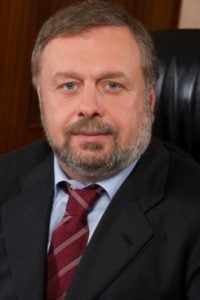 Vekselberg and Blavatnik are co-defendants in a suit brought by Lebedev in 2016. Lebedev claims the defendants owe him $2 billion from the proceeds from the 2013 sale of Russian oil company TNK-BP's to Russian oil company Rosneft. Lebedev alleges Blavatnik and Vekselberg received his share of the proceeds but did not pass the funds along. British oil giant BP later bought into Rosneft but in the past few days, citing Russia's invasion, has said it will exit the company. The defendants assert the claims are baseless.
Hofstra Law School ethics professor Theo Liebmann said there is no rule of professional responsibility that is violated by representing sanctioned oligarchs.
"However, law firms might want to do some soul-searching and ask whether they want to be representing individuals whom the U.S, as a way of fighting back against an unprovoked invasion, is sanctioning. That question is a broader moral one, not a legal rule-based ethical one," said Liebmann, who is also executive director of the Monroe H. Freedman Institute for the Study of Legal Ethics. "The legal rule-based question is, if they decide to cease representing those clients, how to withdraw in a manner that complies with the ethical rules that govern lawyers."
While economic sanctions prohibit companies from doing business with sanctioned entities, companies and law firms can apply for a so-called license from the U.S. Treasury Department's Office of Foreign Assets Control to do business with sanctioned entities. Multiple lawyers familiar with the case say White & Case is apparently operating under one such OFAC license.
Representation of oligarchs—especially sanctioned individuals—has already proved a challenge for legal recruitment for some law firms. On Wednesday it was revealed that Ryan Donahue, a second-year at Harvard Law School, walked away from a summer associate position at a New York City law firm to show support for Ukraine.
In a LinkedIn post, without naming the firm, the law student said: "While most of the world has united in opposition to Putin and his war of aggression against Ukraine, a certain segment of the legal community has not. Amazingly, some Big Law firms have refused to close their offices in Russia and permanently cut ties with Russian oligarchs and state-owned companies."
He continued: "Russia is a pariah state, not your emerging market. Your pro bono programs and equality initiatives won't wash away the stain of working for war criminals. Further increases in starting pay for associates is not the way to attract talent. That might be enough for some to look the other way, but not for me and many others. Expect more to walk away. To be sure, I firmly believe in the right of all criminal defendants to be represented by counsel, a right I fully expect Putin to exercise when he is dragged to The Hague. But doing transactional work that enables the Russian war machine? That's a choice. And yours speaks volumes."