The in-house-external-counsel relationship is typically a dance between two: the law firm partner and the general counsel. But partners frequently bypass in-house teams to pursue a separate connection with the CEO—a move that infuriates both GCs and CEOs.
"To go over the heads of GCs is just bad practice", one retailer GC said, recalling several instances of this taking place with their external firms. They added it was "happening all the time" and a "hobby horse" for most GCs.
A banking general counsel in London also experienced this in their previous role, where an external firm "tried to undermine me" and go to the CEO in a bid to gain more legal work.
'Don't bite the hand that feeds you'
Ian Haslegrave, president and general counsel of food and agri-business Olam Food Ingredients, said firms may do this because "they think they can get their own way", describing the situation as "tricky" for the GC.
From a law firm's perspective the move makes sense in that it provides another point of connection at a client and could help ensure large mandates come their way.
But maybe that approach is becoming outdated. According to a survey of managing partners about a decade ago, a company CEO or chair was primarily responsible for a massive 82% of law firm appointments when organisations were approaching sales. Now, however, GCs believe the tide has changed and CEOs have less influence over how legal budget is spent.
The issue is law firms forget "who they should partner with", a London head of legal at a tech company said, describing it as "territorial" for law firms to go to above a GC.
"You're not winning your biggest advocate—me—by doing that. It's about trust and a lack of respect".
Senior in-house lawyers believe the logic that firms can help secure future mandates via the CEO is misguided.
The banking GC added that partners need to remember that "the ultimate gatekeeper of the legal work is always the general counsel":
"Ultimately, the CEO turns around and asks me anyway. So when that happens, it's over for the law firm. It's a case of 'don't bite the hand that feeds you'."
A software company general counsel agreed, noting he's never been in a business where "the CEO can tell me who to use".
"I can never see a role where it would be valuable for a law firm to secure instructions by going to the CEO", he continued.
The CEO View
There could also be another risk to the CEO approaches: the CEO getting annoyed.
CEOs are usually not interested in having a relationship with external lawyers, according to GCs. "CEOs don't give a s***", the tech legal head said.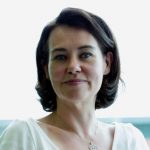 And some CEOs agree there is little need. Natalie Prosser, CEO at newly established government environmental body, the Office for Environmental Protection, has even more sympathy after her past GC roles. Prior to her CEO role, she was general counsel at the U.K.'s Gambling Commission and legal director at exams regulator Ofqual for 10 years.
She said partners going over a GC's head to reach the CEO "feels really clumsy" and that she would not want to be in this position as a CEO.
"I've got a GC on my exec team for a reason", Prosser highlighted. Should a law firm partner reach out to her, she said she'd find it a "nuisance" and is firm in saying that she'd redirect the partner to her GC, insisting: "It won't get anybody anywhere".
"It would concern me that they're not working as a team player, hand in glove with my in-house lawyers", she continued.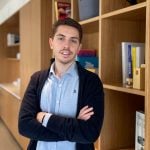 Alvaro de la Rocha, CEO at legal services startup Nefelex, agreed that CEOs "don't like having to spend a lot of time on legal matters", especially in startups where the main mission is raising funding rounds, among other things.
"I personally prefer that, unless they are matters of vital importance, they are handled by [legal] managers", he added.
'The GC is our client'
But will this deter external lawyers from trying?
A London-based Magic Circle partner agreed that it's "not appropriate" to undermine the GC-law firm relationship but they insist it "makes sense" for the firm to know the CEO and for the "CEO to feel the firm is dependable".
The partner added that connecting with the CEO cannot be done in a way that is "inconsistent with the GC being the appropriate intermediary of the relationship", explaining that the firm is "acutely aware" of the issue and always keep in mind that "the GC is our client – they are the client who pays us".
But that view is still questionable, according to some in-housers. The head of legal at a tech company said that GCs already have "enough gravitas to sell the law firm as a strategic adviser" to the company, and that CEOs already have too many relationships and direct reports to manage.
Perhaps the solution is a managed relationship that includes the in-house legal team. The software GC said overall, he'd encourage the law firm relationship with the CEO, and generally believes his firms wouldn't try to circumvent him. The GC added that the general relationship is of course expected, but it needs to be "part of a mutual relationship".
"For any discussion about the legal relationship, as a courtesy, you should speak to me first", they explained.
But firms should tread carefully. Prosser added: "Law firms can't undermine the in-house legal team. It's really important to me that our legal team is respected for being experts in their own right. They understand our business better than external lawyers ever could."
And Haslegrave at Olam Food Ingredients urged law firms to remember that although the CEO relationship could act as "a separate connection", the internal and external legal advisers should always be acting as one. "The external law firm is an extension of the in-house team."